Terms & Conditions
These are the terms and conditions which apply to your use of this website. Please read them carefully. By proceeding with access to this website you are deemed to have accepted these terms and conditions.
Please note that this website is intended for use by residents of Oman and GCC nationals. It is not applicable to residents/investors of other countries because the law in other countries may restrict the distribution of the information and products on this website. For the avoidance of doubt none of the information on this website constitutes an offer to contract in any countries other than Oman.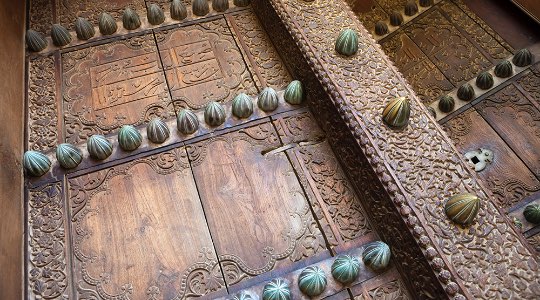 General
This site is operated and owned by Muscat Insurance Company SAOG (MIC)' P.O. Box. 72, PC 112, Ruwi, Sultanate of Oman, having their commercial registration under the certificate no 1/45291/6.
Availability
MICwill ensure that this website is accessible for 24 x 7 but will not be liable if' for any reason' the website is unavailable for any time or for any period.
MIC will have the right to suspend access to the site temporarily or permanently and without notice.
MIC will not be liable for any loss or damage arising in contract' tort or otherwise if this website is unavailable or is suspended for any reason.
Information
The information contained on this website is provided for information purposes only and MIC will use reasonable care and skill to ensure that it is accurate at the date of publication. However' because of the nature of the internet' there may be circumstances in which errors occur within the information. Consequently, MIC makes no warranty as to the accuracy of any information on this website and cannot accept liability for any errors or omissions within it.
Security
MIC will take all reasonable steps to ensure that any information you provide via email on this website is kept secure' but please remember that because of the nature of the internet' the security of emails cannot be guaranteed. Consequently, your privacy cannot be guaranteed. There is no guarantee that any emails sent will be received by us.
Additional information regarding the security of personal data and the use of cookies is available in our privacy policy.
Liability
MIC accepts no responsibility for the content of or your use of any website which is accessed via a hypertext link from this website.
MIC cannot warrant that this website is free of viruses or technical defects of any description and accepts no responsibility for any technical problems arising from your use of this website.
Copyright and other Intellectual Property Rights
MIC owns the copyright and all other intellectual property rights existing on or within this website, including the logo.
You are not permitted to download' print' redistribute or extract any information from this website other than for your personal and non-commercial use.
You are not permitted to reproduce' modify or in any way change any of the information available on this website.
Data Protection and Privacy
Any personal information you supply to MIC via this website will be treated in accordance with applicable Omani data protection law.
Additional information regarding the privacy of personal data' and the use of cookies is available in our privacy policy.
Applicable Law
MIC have established this website in Sultanate of Oman. Omani law shall govern its use at all times and in the event of a dispute the parties shall irrevocably submit to the exclusive jurisdiction of the Omani Courts.
We may revise the Terms and Conditions of Use at any time by amending this page. Please check this page from time to time to take notice of any changes we make, as they are binding on you.